Representing Service Providers
MACSP represents providers of services to children and adults with Intellectual Disabilities, Autism, and Brain Injuries. The services our members provide range from residential support to community integration, medication management, and career planning. The types of services available are described as sections of the MaineCare Benefits Manual. MACSP Members are dedicated to providing high-quality services to Maine families. The Association represents providers of services under Sections 13, 18, 19, 20, 21, 28, 29, 50, 65, 97 (Appendix F), and 102.
If you would like to find a provider that is a MACSP Member near you, you've come to the right place. Search by county or by service section using the search bar or table below.
Adult Support Services
Section 13 Targeted Case Management Services
Section 18 Home and Community-Based Services for Adults with Brain Injury
Section 19 Home and Community Benefits for the Elderly and Adults with Disabilities
Section 20 Home and Community-Based Services for Adults with Other Related Conditions
Section 21 Home and Community Benefits for Members with Intellectual Disabilities or Autism Spectrum Disorder
Section 29 Support Services for Adults with Intellectual Disabilities or Autism Spectrum Disorder
Section 50 ICF-IDD Services
Section 97-Appendix F Private Non-Medical Institution Services
Section 102 Rehabilitative Services
Children's Support Services
Section 13 Targeted Case Management Services
Section 28 Rehabilitative and Community Support Services for Children with Cognitive Impairments and Functional Limitations
Section 65 Behavioral Health Services for Children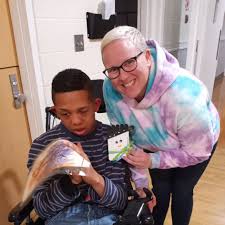 Provider
Address
Website
Services Provided
Counties
Work First, Inc.
PO Box 86
Farmington, Maine 04938
Map It
workfirstinc.org

HCBS ID & Autism (Sec 21)
Support Services ID & Autism (Sec 29)

Penquis
262 Harlow Street
Bangor, Maine 04401
Map It
penquis.org

HCBS Elderly & Adults Disabilities (Sec 19)
HCBS ID & Autism (Sec 21)
RCS Children (Sec 28)
Support Services ID & Autism (Sec 29)
Behavioral Health Services (Sec 65)

Androscoggin
Cumberland
Oxford
Sagadahoc

Personal Onsite Development
100 Manley Road
Auburn, Maine 04210
Map It
facebook.com

HCBS ID & Autism (Sec 21)
Support Services ID & Autism (Sec 29)

Quality Care Access, LLC
311 Darling Avenue
Suite B40
South Portland, Maine 04106
Map It
qcareaccess.com

HCBS ID & Autism (Sec 21)

Androscoggin
Cumberland
Kennebec
Knox
Waldo
York

Residential Resources, Inc.
39 Mechanic Street
Suite 700
Westbrook, Maine 04092
Map It
resresources.com

HCBS ID & Autism (Sec 21)
Support Services ID & Autism (Sec 29)

Support Solutions, Inc.
99 Danville Corner Road
Auburn, Maine 04210
Map It
facebook.com

HCBS ID & Autism (Sec 21)

Androscoggin
Cumberland
Oxford

The Progress Center
5 Fore Street
Oxford, Maine 04270
Map It
progresscentermaine.org

Case Management (Sec 13)
HCBS ID & Autism (Sec 21)
Support Services ID & Autism (Sec 29)
Behavioral Health Services (Sec 65)
PNMI-ID (Sec 97-F)

Androscoggin
Cumberland
Oxford

Waypoint Maine
5 Dunaway Drive
Sanford, Maine 04073
Map It
waban.org

Case Management (Sec 13)
HCBS ID & Autism (Sec 21)
Support Services ID & Autism (Sec 29)
Behavioral Health Services (Sec 65)

Wings for Children and Families
900 Hammond Street
Bangor, Maine 04401
Map It
wingsinc.org

Aroostook
Kennebec
Penobscot
Washington

Woodfords Family Services
15 Saunders Way
Suite 900
Westbrook, Maine 04092
Map It
woodfords.org

Case Management (Sec 13)
HCBS ID & Autism (Sec 21)
RCS Children (Sec 28)
Behavioral Health Services (Sec 65)

Androscoggin
Cumberland
Franklin
Kennebec
Knox
Lincoln
Oxford
Sagadahoc
Somerset
Waldo
York

Work Opportunities Unlimited Contracts, Inc.
114 Locust Street
Dover, NH 04820
Map It
workopportunities.net

HCBS Brain Injury (Sec 18)
HCBS ID & Autism (Sec 21)
Support Services ID & Autism (Sec 29)

Androscoggin
Cumberland
York

OneLove HomeCare, LLC
9 Bond Brook Drive
Scarborough, Maine 04074
Map It
onelovehomecarellc.com

HCBS ID & Autism (Sec 21)

Androscoggin
Cumberland
Franklin
Hancock
Kennebec
Knox
Lincoln
Oxford
Penobscot
Somerset
Waldo

Uplift, Inc.
PO Box 1106
Gardiner, Maine 04345
Map It
upliftmaine.org

Case Management (Sec 13)
HCBS ID & Autism (Sec 21)
Support Services ID & Autism (Sec 29)
PNMI-ID (Sec 97-F)

Androscoggin
Franklin
Kennebec
Knox
Lincoln
Sagadahoc
Somerset
Waldo

Ubuntu Care
700 Mount Hope Avenue
Suite 320
Bangor, Maine 04401
Map It
ubuntucare-maine.org

HCBS ID & Autism (Sec 21)

Androscoggin
Cumberland
York

UCP of Maine
33 McAlister Farm Road
Suite 200
Portland, Maine 04103
Map It
ucpofmaine.org

HCBS ID & Autism (Sec 21)
RCS Children (Sec 28)
ICF-ID Services (Sec 50)
Behavioral Health Services (Sec 65)

Sunrise Opportunities
PO Box 88
Machias, Maine 04654
Map It
sun-rise.tv

Case Management (Sec 13)
HCBS ID & Autism (Sec 21)
RCS Children (Sec 28)
Support Services ID & Autism (Sec 29)
Behavioral Health Services (Sec 65)
PNMI-ID (Sec 97-F)

St John Valley Associates
291 Newberry Drive
Suite 105
Madawaska, Maine 04756
Map It
stjohnvalleyassociates.org

HCBS ID & Autism (Sec 21)
Support Services ID & Autism (Sec 29)

Spurwink Services, Inc.
901 Washington Avenue
Suite 100
Portland, Maine 04103
Map It
spurwink.org

Case Management (Sec 13)
HCBS ID & Autism (Sec 21)
Support Services ID & Autism (Sec 29)
ICF-ID Services (Sec 50)
Behavioral Health Services (Sec 65)

Androscoggin
Cumberland
York

PSL Services STRIVE
39 Darling Avenue
South Portland, Maine 04106
Map It
pslstrive.org

Case Management (Sec 13)
HCBS ID & Autism (Sec 21)
Support Services ID & Autism (Sec 29)
PNMI-ID (Sec 97-F)

Androscoggin
Cumberland
York

Port Resources
280 B Gannett Drive
South Portland, Maine 04106
Map It
portresources.org

HCBS ID & Autism (Sec 21)
Support Services ID & Autism (Sec 29)

Serenity Residential Care LLC
PO Box 10913
Portland, Maine 04104
Map It
serenity-cares.com

HCBS ID & Autism (Sec 21)

Androscoggin
Cumberland
Hancock
Knox
Lincoln
Penobscot
Sagadahoc
Somerset
Waldo

PCS Family Homes
31 Old Blue Point Road
Scarborough, Maine 04074
Map It

HCBS ID & Autism (Sec 21)
Support Services ID & Autism (Sec 29)

Bridge Support Services
937 Portland Road
Saco, Maine 04070
Map It
bridgesupportservices.com

HCBS ID & Autism (Sec 21)

Dirigo Support Professionals
160 Lisbon Street
Lewiston, Maine 04240
Map It

HCBS ID & Autism (Sec 21)

Volunteers of America Northern New England
14 Main Street
Brunswick, Maine 04011
Map It
voanne.org

HCBS ID & Autism (Sec 21)
PNMI-ID (Sec 97-F)

Provider
Address
Website
Services Provided
Counties
Select a provider below for more information, or use the filter above to search by location or service: