Learn More About Our Memberships
Advocating with integrity on behalf of Maine citizens with Intellectual Disabilities, Autism and Brain Injuries and the Providers that support them.
The Maine Association for Community Service Providers (MACSP) is an association of organizations that provide supports and services to children and adults with intellectual disabilities, Autism and Brain Injuries in Maine.
Our Mission
MACSP provides leadership on behalf of its member organizations and those they serve through advocacy, education and collaborative working partnerships at all levels of government and throughout the community.
MACSP works with many bureaus, offices, and departments of state government and key stakeholders to promote standards and values in supporting people with disabilities people as a public trust, demonstrating integrity, compassion, and respect for individual differences and choices.
Our members are located in every county in Maine and employ thousands of people including direct support professionals, behavioral health professionals, licensed clinical professionals, administrative services, contractors, food services, and more. To find a community service provider near you, browse our member directory.
Our Core Values
Advocacy
At all levels of government, MACSP members are advocates for the staff and people we support. We work to identify and build champions in the communities in which we live and work.
Integrity
MACSP members lead with integrity. We are accountable to each other for upholding best and promising practices to support the people we serve. All MACSP members uphold the Quality Pledge.
Agility
MACSP members are able to move quickly to harness expertise and strategically deploy resources to address emerging issues, capitalize opportunities, and respond to crises.
Collaboration
MACSP members foster a meaningful exchange of ideas and information among providers and allies and work to build bridges among all stakeholders and community members.
Data Driven
MACSP members collect, share and analyze information as a provider community to identify and understand trends, and use data to develop policies that strengthen Maine's Direct Support Professional Workforce and IDD services for children and adults.
Innovation
MACSP members actively seek out and share state and national expertise in IDD service provision through proactive communication, professional development workshops, training, and project initiatives.
Our Impact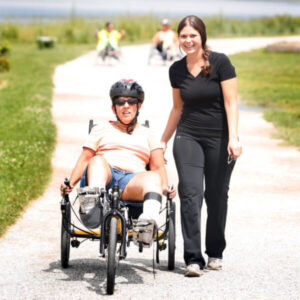 Maine Association for Community Service Providers supports our members to improve the lives of children and adults with Intellectual Disabilities, Autism and Brain Injuries by:
Championing the philosophy of home and community-based services through a belief that all people with disabilities are productive members of the community.
Supporting networking across Maine-providers to pool skills, labor and resources to create a better community and services for people with disabilities.
Supporting our members to innovate and remain steadfast in their commitment to an individual's right to choose where to live, who to live and socialize with, and what goals and activities to pursue.
Advocate for service reimbursement that fully funds integrated community services for children and adults with intellectual disabilities, Autism and Brain Injuries.