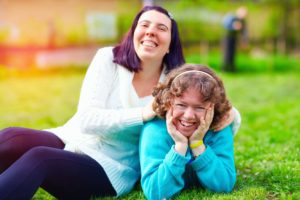 The Maine Association for Community Service Providers (MACSP) is an association of organizations which provide supports and services to children and adults with intellectual and developmental disabilities. MACSP's vision is that each member organization will have the resources and support they need to provide premier and quality services to every person that they serve. We work with many bureaus, offices, and departments of state government to deliver high quality services to Maine people. Our membership currently consists of approximately seventy organizations operating in all sixteen counties of Maine, providing comprehensive services across the state.
Our mission is to support this vision and our membership via networking, training, education, and advocacy with the public and at all levels of government. As a member, you will have access to communications within the MACSP membership and the state, leadership on regional and service issues through Board and active committee participation, sponsored trainings, special rates for local and national related business and memberships, and advocacy support on service driven issues. We also help to connect community service providers with children and adults with developmental disabilities using their services.
MACSP Membership Dues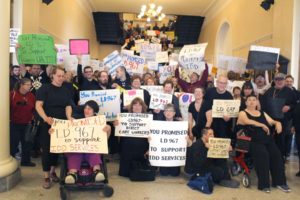 Our membership year runs from July 1 to June 30. Dues for each agency are based on the total of an agency's budget that is paid for services provided in Maine for intellectual and other developmental disabilities and autism (i.e. "Developmental Services"). If you also provide services for individuals outside of Developmental Services eligibility, the revenue from those services should not be included in your dues calculation. A chart with corresponding dues levels can be found here.  
If you have any questions or thoughts about MACSP or the application, please do not hesitate to contact our Executive Director, Laura Cordes, at laura.cordes@meacsp.org or by phone at (207) 623-5005.