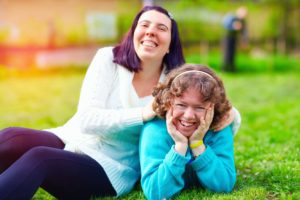 The Maine Association for Community Service Providers (MACSP) is an association of organizations that provide supports and services to children and adults with Intellectual Disabilities, Autism and Brain Injuries. MACSP's vision is that each member organization will have the resources and support they need to provide premier and quality services to every person they serve.
We work with key stakeholders and decision-makers including lawmakers and state agency staff to promote policies, secure funding, and foster collaborative partnerships to support the delivery of high-quality services to Maine people. Our membership represents more than seventy organizations providing comprehensive services in all sixteen Maine counties.
Our mission is to support this vision and our membership via networking, training, education, and advocacy with the public and at all levels of government.
As a member, you will have access to communications within the MACSP membership and the state, leadership on regional and service issues through Board and active committee participation, sponsored trainings, special rates for local and national related business and memberships, and advocacy support on service-driven issues. We also help to connect community service providers with children and adults with developmental disabilities using their services.
Types of Membership
Full Membership. Full Membership may be granted to a private agency or an individual who provides residential service and/or hourly supports to persons with Intellectual Disabilities, Autism and Brain Injuries. The agency or service must be licensed, certified, or approved by state, county, or local government agencies where such licensure, certification, or approval is required. Agencies and service providers must confirm their willingness to adhere to the MACSP Code of Ethics. Agencies and service providers must maintain their membership eligibility through the payment of annual dues. Agencies and service providers that have had their privilege to provide services to persons with Intellectual Disabilities, Autism and Brain Injuries revoked by a governmental licensing or certification agency will also lose their eligibility for Full Membership in MACSP.
Associate Membership. Associate Membership may be granted to groups or individuals, non-profit or corporate, who are engaged in activities that relate to the objectives of MACSP and who are not eligible for Full Membership. Associate Members shall be ineligible to hold office or vote in the affairs of MACSP. Associate Members may attend all general membership meetings, committee meetings, annual business meetings and conventions and at the member rate. Link here for more information, or contact Executive Director, Laura Cordes, at laura.cordes@meacsp.org.
Thank you to our current endorsed vendors.

MACSP Membership Dues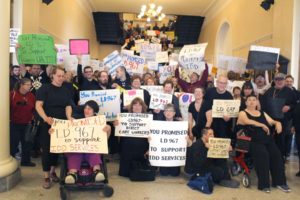 Our membership year runs from July 1 to June 30.
Dues for each agency are based on the total of an agency's revenue for services provided in Maine for Intellectual Disabilities, Autism and Brain Injuries. The source of the information should be the results of the most recent audited financial statements of the agency.
The following are Sections under the MaineCare Benefits Manual which are presumptively services provided to individuals with intellectual and/or developmental disabilities or brain injuries: Section 13, Section 18, Section 19, Section 20, Section 21, Section 28, Section 29, Section 50, Section 65, Section 97-Appendix F and Section 102.
If you also provide services for individuals outside of Developmental Disabilities Services, the revenue from those services should not be included in your dues calculation.
A chart with corresponding dues levels can be found below.  
Dues Categories for 2022-2023
| | | |
| --- | --- | --- |
| Level | IDD Revenue | Dues |
| I | 0-$249,999 | $660 |
| II | $250,000-$499,999 | $1,230 |
| III | $500,000-$999,999 | $1,705 |
| IV | $1,000,000-$1,499,999 | $2,090 |
| V | $1,500,000-$1,999,999 | $2,750 |
| VI | $2,000,000-$3,499,999 | $3,025 |
| VII | $3,500,000-$4,999,999 | $3,245 |
| VIII | $5,000,000-$6,999,999 | $3,575 |
| IX | $7,000,000-$8,999,999 | $3,850 |
| X | $9,000,000-$11,499,999 | $4,180 |
| XI | $11,500,000-$13,999,999 | $4,510 |
| XII | $14,000,000-$17,999,999 | $4,895 |
| XIII | $18,000,000-$24,999,999 | $5,335 |
| XIV | $25,000,000-$39,999,999 | $5,775 |
| XV | $40,000,000 + | $6,600 |
Note: New member's dues will be prorated in the following way: 1) if approved for membership from July to December, payment will be at 100%; 2) if approved for membership from January to April, payment will be at 50%; and 3) if approved for membership from May to June, payments will be at 25%.
Quality Pledge
MACSP's Quality Pledge embodies standards of conduct for members of MACSP and within the supports provided, in professional relationships with persons served, with parents and guardians of individuals served, with colleagues, with related agencies and professions, and with the community as a whole. In abiding by these standards, it is understood that the member views his or her obligations in as wide a context as the situation requires, taking all the principles into consideration and choosing a course of action consistent with the spirit and intent by which they were created.  Click here to MACSP's Quality Pledge.
If you are an existing member and would like to renew your membership, click here for our online renewal form.
If you would like to become a MACSP member, click here for our new member application.
If you have a question about renewing your membership or becoming a new MACSP member, please contact our Membership Coordinator, Rebecca Emmons, at membercoord@meacsp.org or by phone at (207) 563-1883.